In Germany, people do not celebrate Halloween quite so much. But everyone loves these adorable cookie bat cupcakes! The cute decoration is simply cut from an oreo cookie and put together. In this article, I'll show you exactly how it's done.
Here are the steps in the video, below I will show you how to make the bats step by step.
You will need to make the cute cupcake decoration:
Oreo Cookies
Fondant, white
Candy eyes
This is how cookie bat muffins are made: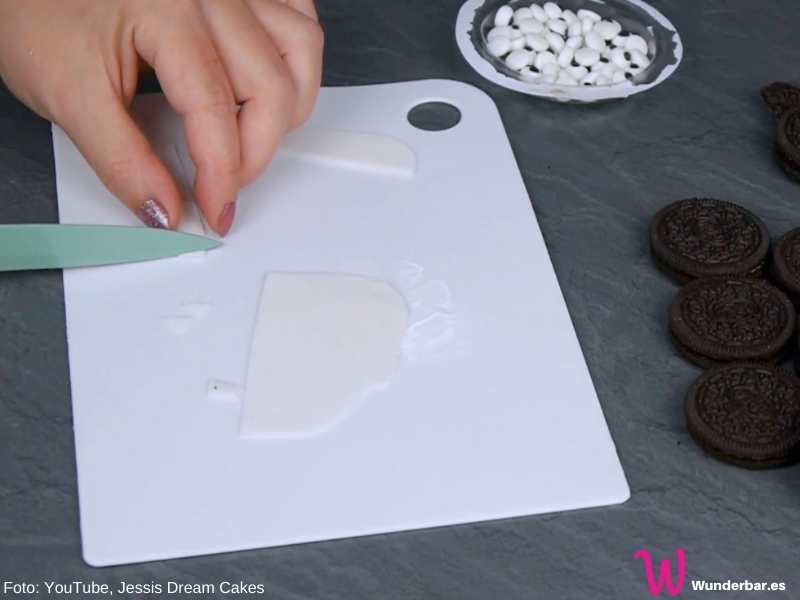 Thinly roll out the fondant and then cut it into strips about 1 cm wide. Cut small triangles from these strips. Put them aside.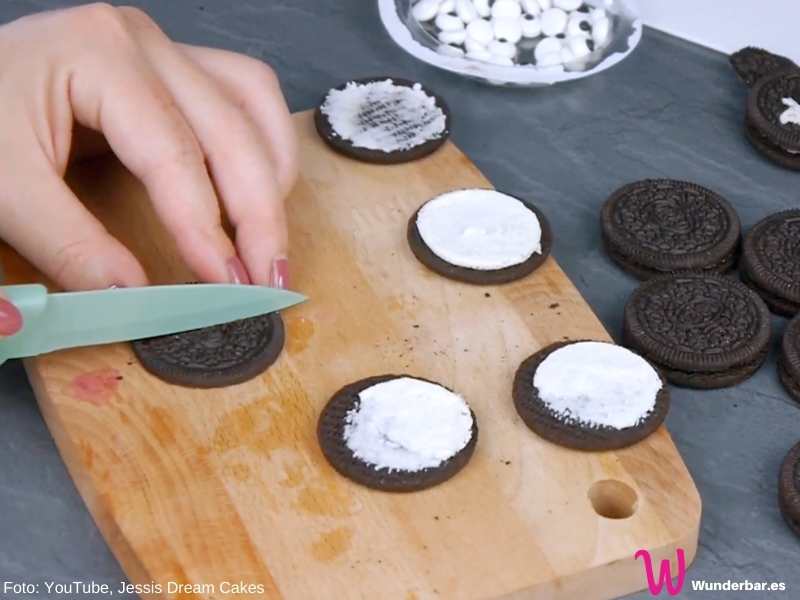 Split the cookies. For every 3rd cookie, scrape off the cream as thoroughly as possible. Spread that cream on the other half of the cookies.
Gently cut the creamless cookie in half, exactly at the center.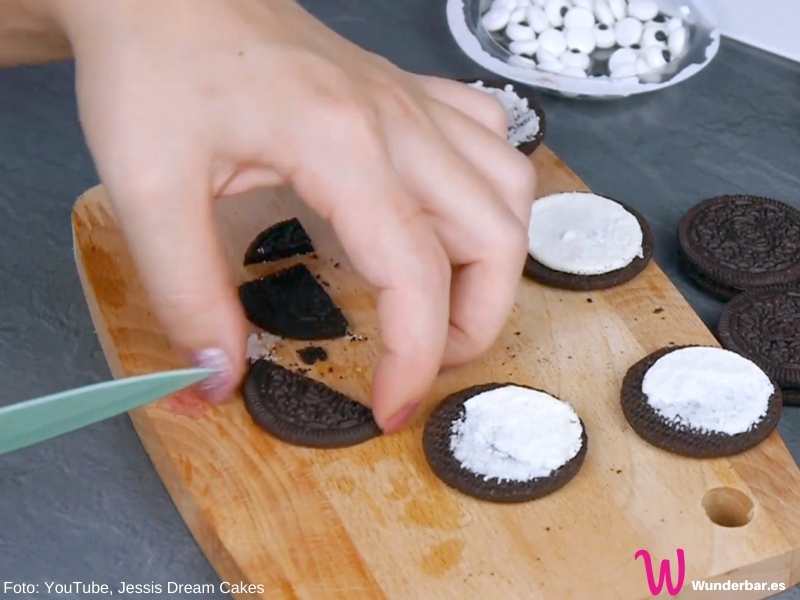 Cut a quarter of each cookie half straight.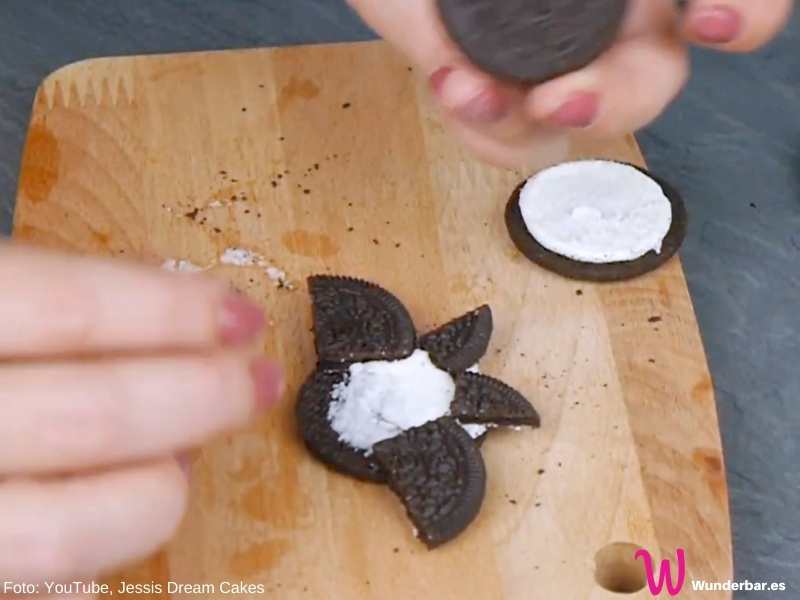 Take one half of the cookies with cream.
The cookie quarters are placed to form bat ears at the top of the head and are pressed into the cream.
The bigger pieces will be the wings and are pressed into the sides using the cream.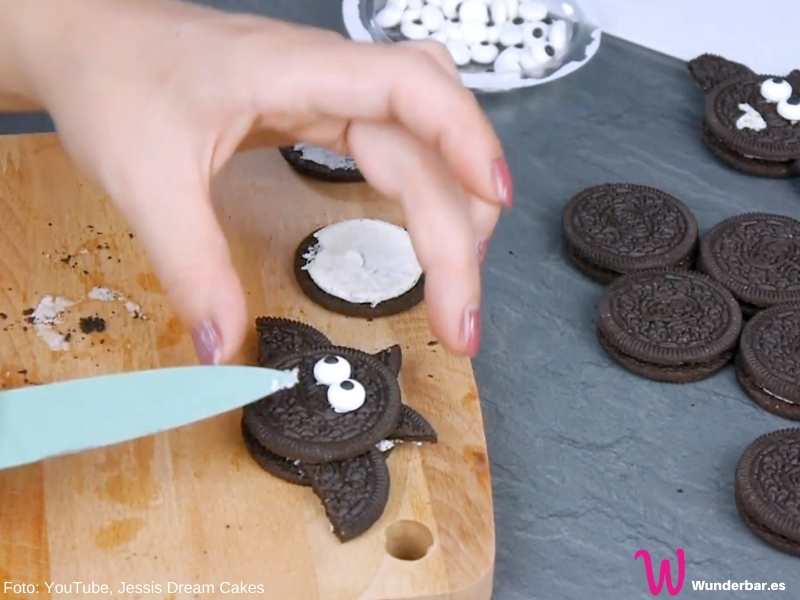 Another cookie with cream will become the face.
With a few drops of cream, the candy eyes and teeth of fondant are fixed.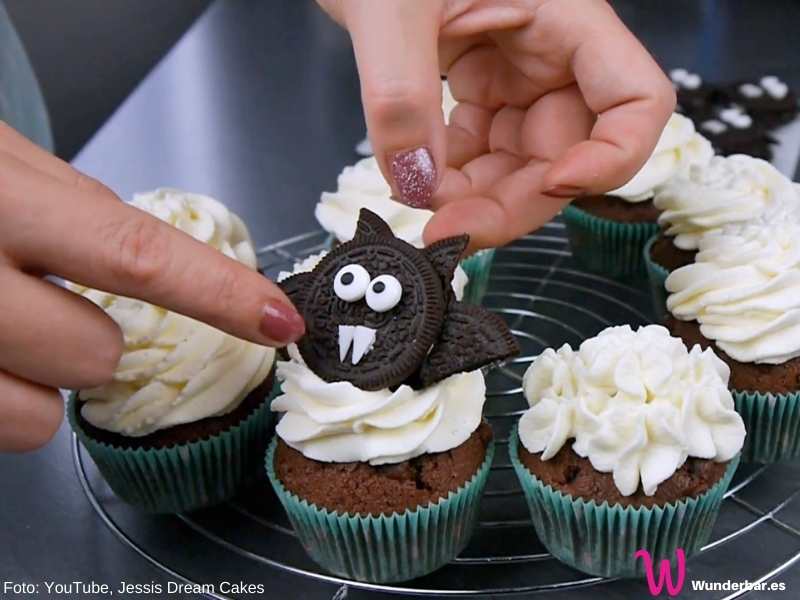 Finished already! You can serve the delicious cookie bat simply as they are or squeeze them in cream on cupcakes. They are also great on cakes.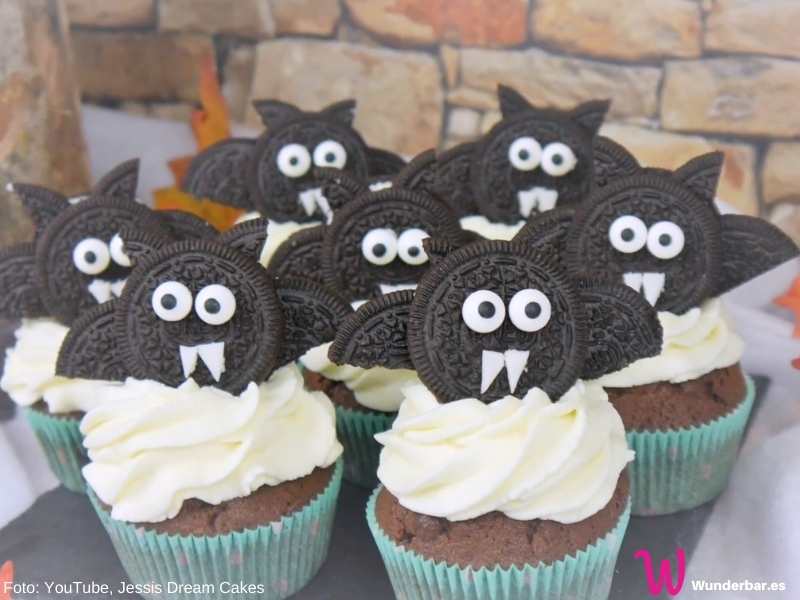 Feature image, images in article an Pin: Jessis Dream Cakes.