Canned food is part of our everyday life . We get delicious tomatoes for the bolognese and peaches for the cake in them. We tear them open when we quickly heat up some ravioli or when we have a cold and need chicken soup.
After, we need some good ideas for upcycling tin cans so they don't go to trash.

Afterwards, tin cans usually end up in the waste. Why is that?
You can make many beautiful, practical and smart things out of the tin cans. You can use them to create organizers for the kitchen and office or surprise your favorite human with a great gift.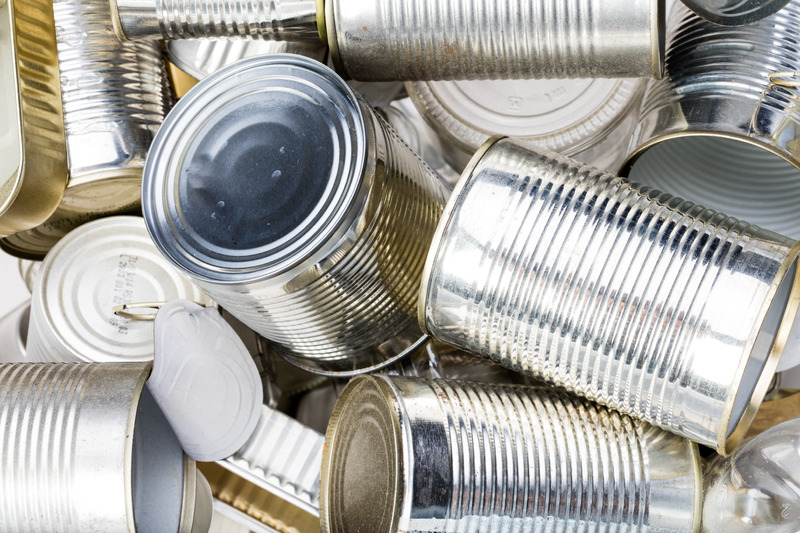 Upcycling ist the name of the game.
From now on, you will never dispose of empty food cans with these ideas. That's a promise!
Do you ever buy fruit in little wooden crates? I've been collecting ideas on how to reuse strawberry crates and tangerine crates in a useful way.
Food cans as flower pots
Pastels, a bit of lace as well as some spring flowers – and there it is, spring!
Wonderful eye catcher
Lovely foil, a plastic bag or some paper left over? Create a planter from the tin!
At last, planters in the exact color you need. All for the price of a can of paint.
Candles and tin cans
In smaller tins, you can simply collect and melt candle scraps and then put in a matching wick.
Do not have leftover candles? Instead, use pellets!
Candles to store? Sure, in a tin can decorated with washi tape, lace and twine.
Upcycling tin cans in the kitchen
One place for all those wooden spoons, ladles and other cooking utensils that you like to keep handy.
Those who have bars in the kitchen can helpfully use them there.
How to make herb pots from the supermarket an eye-catcher
Cutlery organizer made from tin cans
Where to put all those plastic bags? Into the can!
The tin is printed beautifully? Then leave it just like that!
Cans as lamps and lighting objects
As a lamp on the dining table
Impressive!
You simply use a nail and a hammer to drill holes in the cans. Tealight or light wire inside and the cozy atmosphere is ready.
Cheerful hanging lamp made from empty cans
If you did not know… would you have seen at first glance what it is?