How about a buffet this year for Christmas? Christmas appetizer are easy to prepare and easy to eat.
We've been looking for tasty ideas for our Christmas buffet that are served in individual portions. Safety first!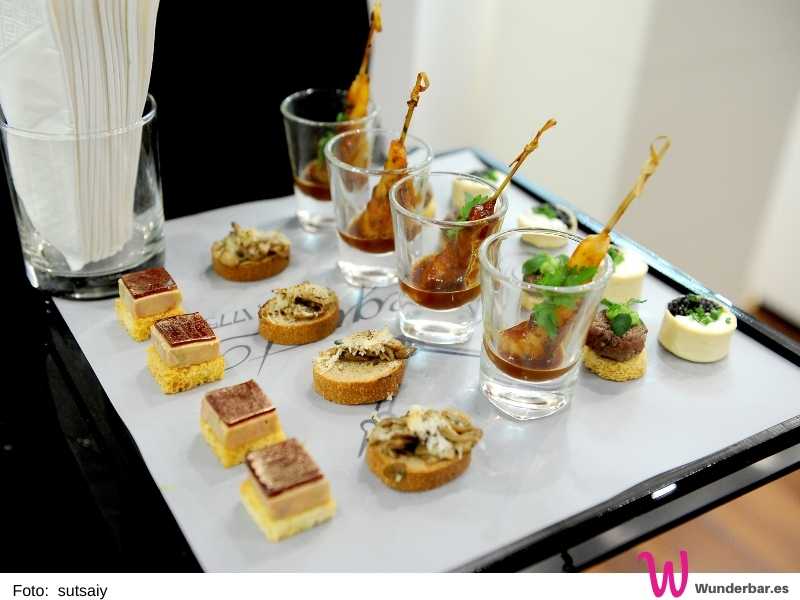 Finger food for breakfast or dinner at Christmas
Egg and bread with smoked salmon and sauce. Wonderful idea for a breakfast in a jar! By the way, we use our German Weck jars for our buffet, which have become indispensable for us as little helpers in the kitchen.
Make the skewers a little longer and add a piece of bread, German pumpernickel or baguette – perfect!
A complete sandwich on a skewer. So perfect!
Vegetable skewers are always popular. As an appetizer, for breakfast, dinner or simply as a snack.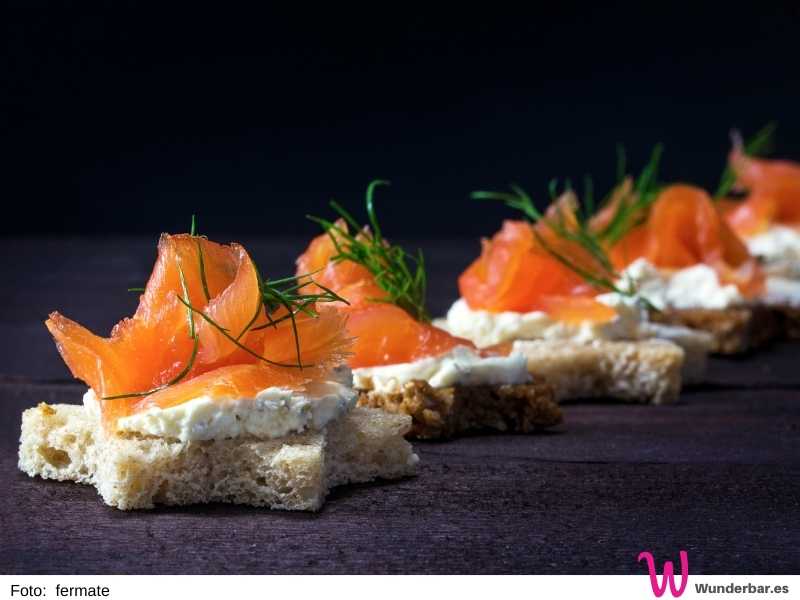 Sandwich stars are versatile and delight children as well as adults. Tip: fry the slices of bread from which cut out, the next morning for breakfast with egg filling. So nothing is wasted.
Delicious seasoned cream cheese balls with salt stick as a picker. Hmmm!
Appetizers and starters
Also a wonderful idea: tuna cream on spoons.
Christmas idea: little star skewers with meatballs and puff pastry. We will put them in individual bowls.
Everyone loves smoked salmon at Christmas! Work with the star cutter and put on small plates to serve.
Hearty pine tree skewers! We would put them in addition to one of the salads in the jar.
Another delicious variation of the puff pastry stars.
Sweet potatoes and goat cheese are an unbeatable mix! Just put on small plates and offer!
Salmon simply always tastes good! Here in a small basket with delicious dill crème fraîche.
Hearty Christmas appetizer
Such a brilliant idea: Christmas burger with goose in a dumpling bun!
Classic: Roast beef. Why not roll it? The rolls fit perfectly in small dipping bowls.
Have you also discovered new ideas for yourself? We collect everything we find in great new recipes for Advent and Christmas on our board for Christmas recipes. Feel free to follow us on Pinterest!