We need eggs for breakfast, for cooking and for baking. And around holidays, easily twice as many. They usually come in sturdy cardboard boxes. And these egg cartons have many other hidden talents besides their pure protective and transport function.
See what you can make out of them!
Also the eggshells you should not throw away. You can make great decorations and small gifts out of them! By the way: I also have lots of ideas what you can do with strawberry boxes and clementine crates!
Suitable for the season spring and Easter decoration
Flowering branch. Find the detailed instructions and a video in this article. German for now only, sorry!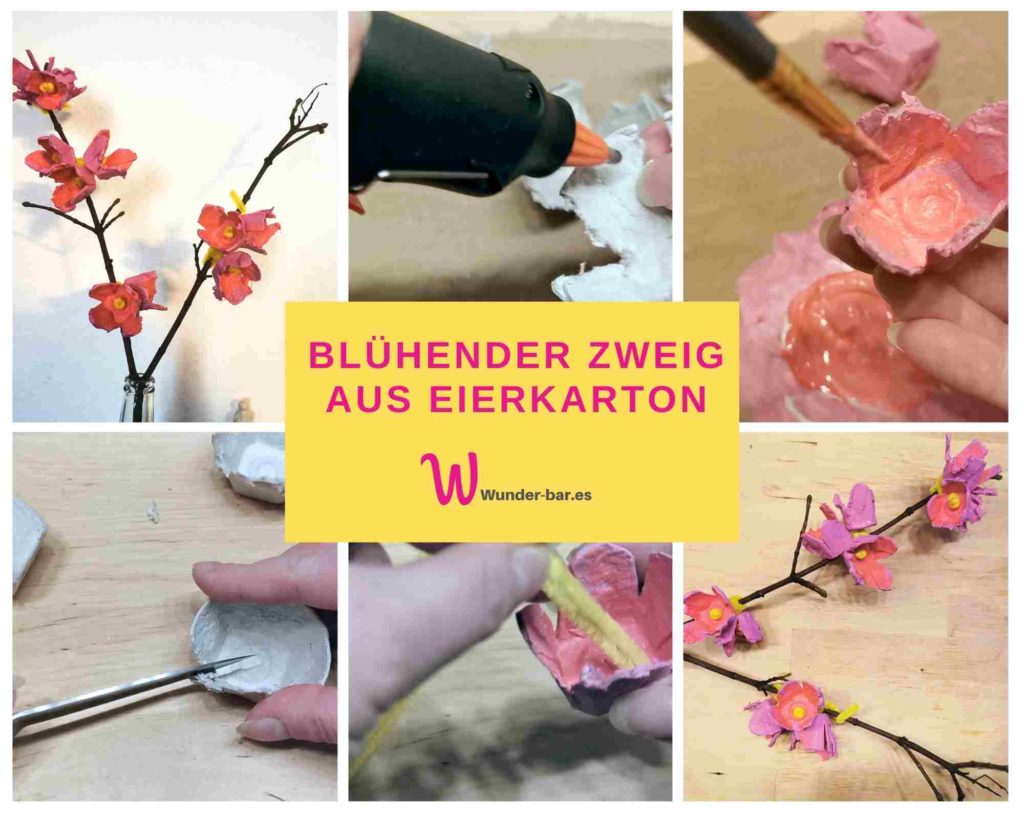 Easter candles
Easter bunnies as a cute table decoration
Or a whole Easter nest right away?
Small baskets for table decoration
Organizer for wool and yarn
The cups of egg cartons are perfect for making flowers. There are very many easy to follow step by step instructions.
For example, daffodils made of egg cartons.
Or a colorful bouquet with various flowers
Beautiful colorful spring flowers
Here is a quite detailed tutorial for an egg carton rose
And a shorter instruction
Here is a super nice mobilé idea for flowers
More adorable ideas for sewing boxes
Also a super eye-catcher as a door wreath in the colors of the season
Turn egg boxes into wonderful garlands. There are almost no limits to the imagination.
How about a garland of carrots for Easter?
If you're so enthusiastic about producing blooms that you end up with way too many, you can also make a cheerful string of lights out of the egg carton flowers.
Make absolutely great eye-catchers for your home from plain mirrors
Egg cartons are also worth their weight in gold as versatile organizers at the desk, in the kitchen, for jewelry and clutter.
Where to store the Christmas baubles? I'll put them in the egg carton!
Those who have children will no longer throw away egg cartons
The larger egg cartons are perfect for making lampshades from them
Using egg cartons in the garden
The cardboards have the perfect size to grow vegetables and lettuces. Provided they are only gray and not colored, you can even plant them out later. The cardboard still provides the plants with nutrients while composting.
Would you have thought that so many great things can be made from the old cardboard? What have you been trying out?
Bookmark these ideas to your Pinterest account so you'll always have them handy if you ever have a lot of egg cartons at home.
Feature Image: Adobe Stock / FotoHelin